Grace Glass | LABZ Series | Scientific Bubbler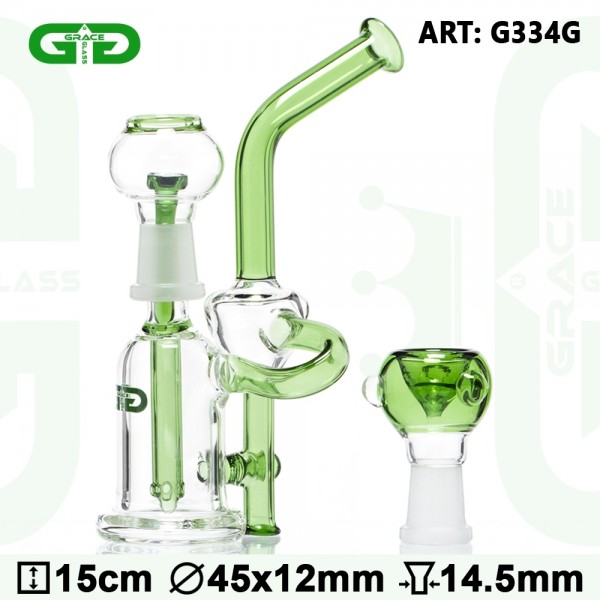 This green Grace Glass Mini Saxo Bubbler Recycler is a great piece of glass artwork that will take you high! It is made of a high quality heat proof borosilicate glass formed in the shape of a beaker base tube. You place your herbs on the 3 point detachable female bowl and your oil on the glass nail covered by a detachable female dome. The adjoining saxo tube is used for the oil to condensate so as you can recycle it and use it again! The Grace Glass logo features on the main chamber.
Please inform me as soon as the product is available again.
Quantity
Unit price
To

2

€38.91 *
From

3

€33.83 *
Prices incl. VAT plus shipping costs
Not available / Out of stock
Item number:

G334G




| | |
| --- | --- |
| Thickness: | 5mm |
| Ice: | No |
| Led: | No |
| Socket: | 14.5mm |
| Carton: | 50 pcs |
| Oil: | Yes |
| Shape: | Recycler |
| Diameter: | 45 |
| Color: | Green |
| Height: | 15 |